Protect Your Investment with 
Top-Rate Roof Repair
Even after a particularly bad storm, don't immediately assume you need a whole new roof. How badly is your existing roof damaged? Storm damage, leaks, or missing shingles don't always require full roof replacement. Our expert roofing contractors can save you time and money by assessing the problem and performing a quick repair to get your home or business back in shape!
Your roof is constantly exposed to the elements and unpredictable weather, making it vulnerable to unexpected damage or leaks. At Royal Crown Roofing, we recognize the value of being prepared for the unexpected. We can weatherproof your home's roof and interior quickly to protect you against wind damage and inclement weather in the future. We're committed to providing great customer service and giving you the highest quality roof we can at the best possible price. 
What can we do for you?
Patching or repairing roof damage means a faster repair time for your home, as well as less money out of your pocket! We guarantee you'll love our work.
Common Shingle Repairs
Storm Damage
Loose or missing shingles. Wind may loosen or even tear off shingles. 
Broken, cracked, or torn shingles. This can be from hail, wind, or heat damage.
Dented or pitted shingles. This is usually from a hailstorm.
Folded or creased shingles. This occurs when the wind lifts the shingle up from the roof's surface. Creases are dark horizontal lines.
If you have storm damage, we can also help you with the insurance claim process.
Weathering & Age
Curling. A shingle's curled edge can indicate built-up moisture, which can lead to rot or insect infestations. Causes include age, poor attic ventilation, multiple layers of shingles, or improper installation (insufficient nails or shingles not lined up properly).
Shrinking. Shingles can shrink because of weather or their age. This can also lead to lifting, then water penetrating underneath the shingle.
Splitting. Shingles expand in heat and contract in cooler weather. Sudden changes in temperature can cause splitting.
Weathered or bald spots. Weather or hail can erode the shingles' granule coating, exposing underlying surfaces. Increased runoff in valleys, where slopes meet, accelerates this erosion in valleys.
Damage that affects more than one-third of your roof may require a complete roof replacement.
Common Causes of Leaks
Leaks can be caused by a number of circumstances.
Problems with Metal Flashing
Flashing often doesn't last as long as the rest of your roof components. 
Flashing around plumbing or roof vents, chimneys, or dormers may have deteriorated, cracked, or rusted through. Water can then run down the roof and ultimately leak through your ceiling.
The step flashing along walls that intersect your roof may have rusted through or become loose, letting water run behind and into your house.
The soffit flashing may rust or fail, allowing water into your roof. (The soffit is the area underneath the eaves, which overhang your home's walls.)
Holes in the Roof
Small holes from satellite dishes or antenna brackets that used to be on the roof can lead to rot and leaks. 
The chimney's bricks or mortar may have cracked, letting water in.
Part of your plywood roof decking may have rotted or failed, letting water in.
Royal Crown Roofing can inspect your roof to identify leaks. We can also use infrared thermal leak detection to pinpoint hard-to-find leaks. 
When we repair roofs, we use the highest quality materials and workmanship, backed by the best warranties in the industry.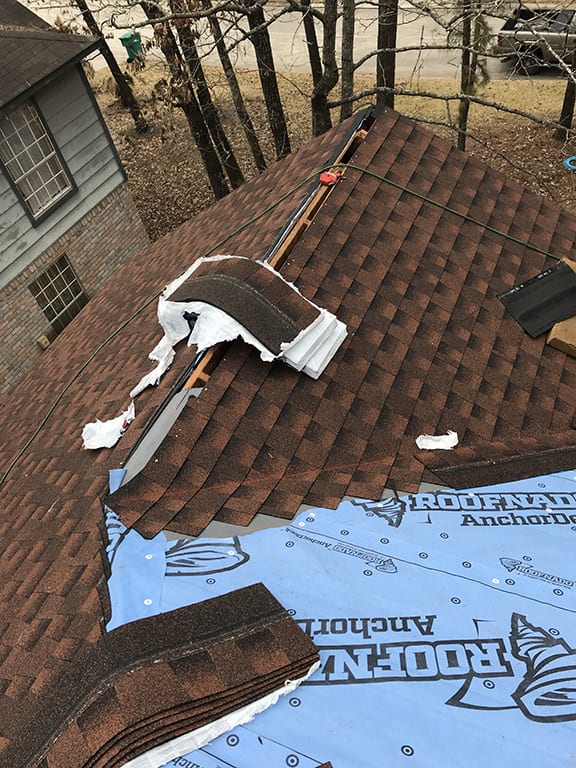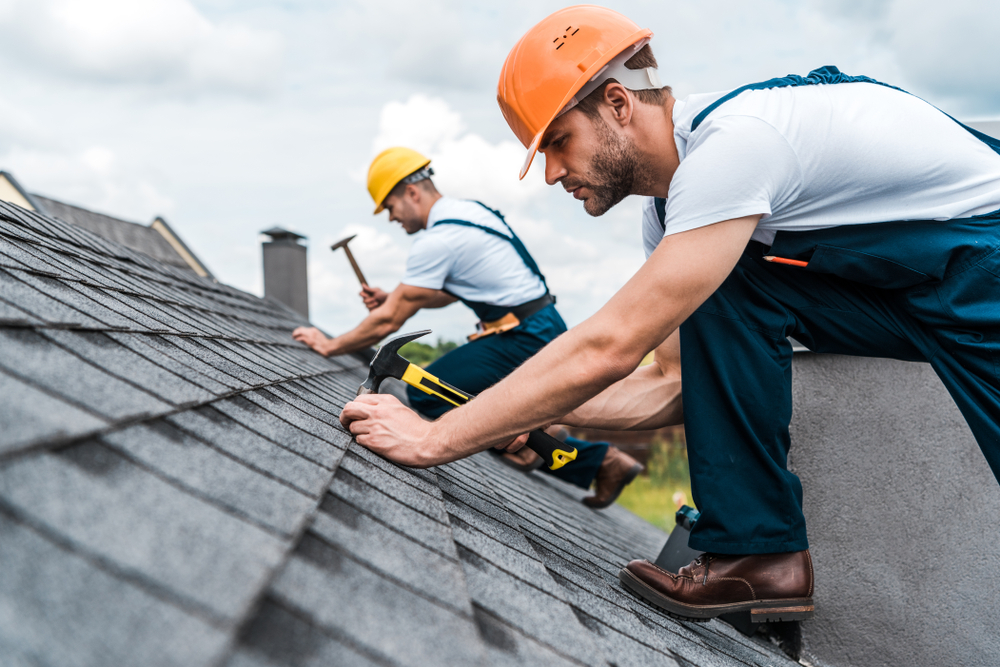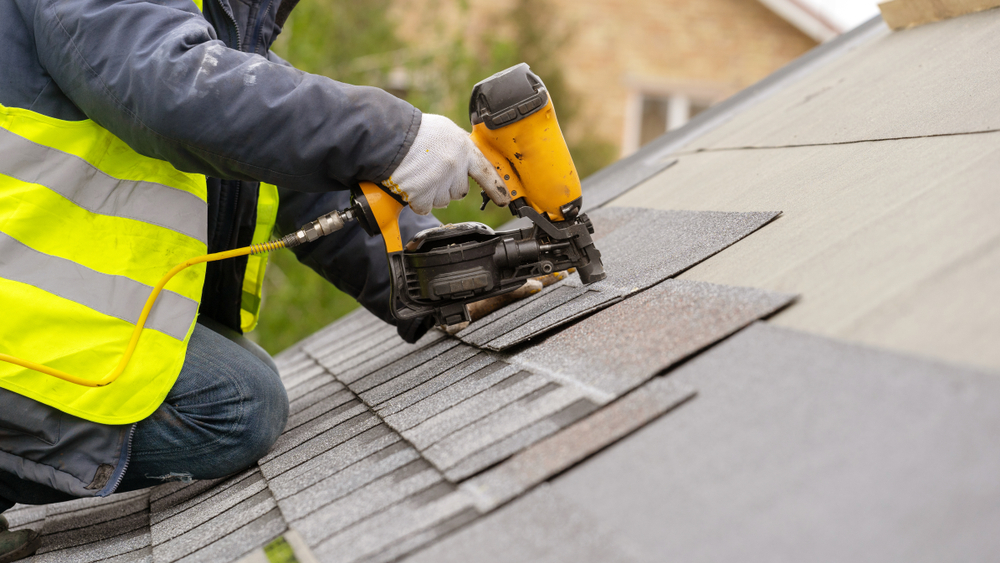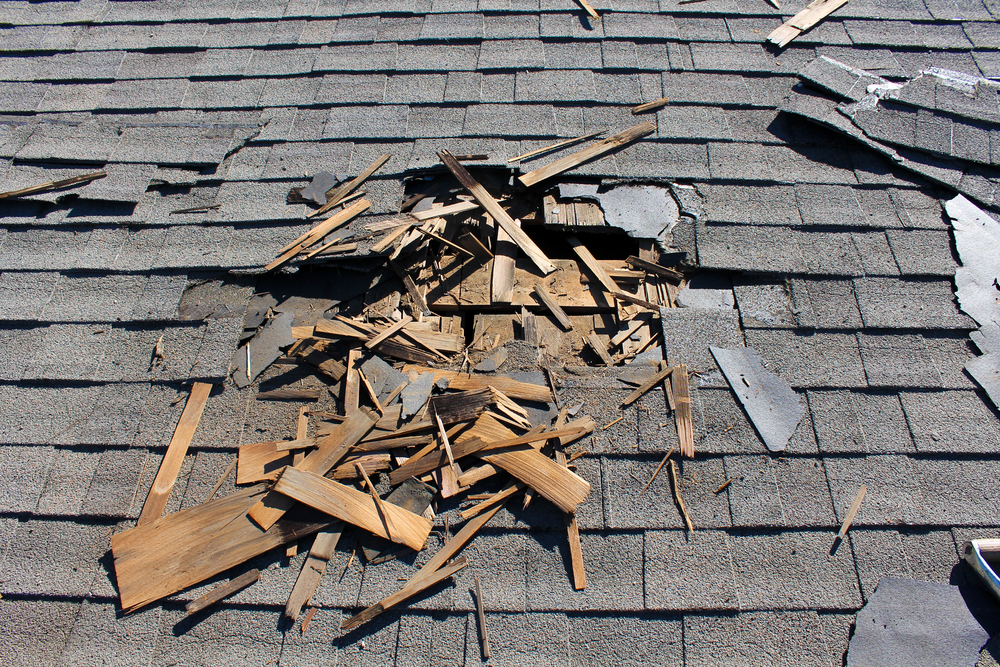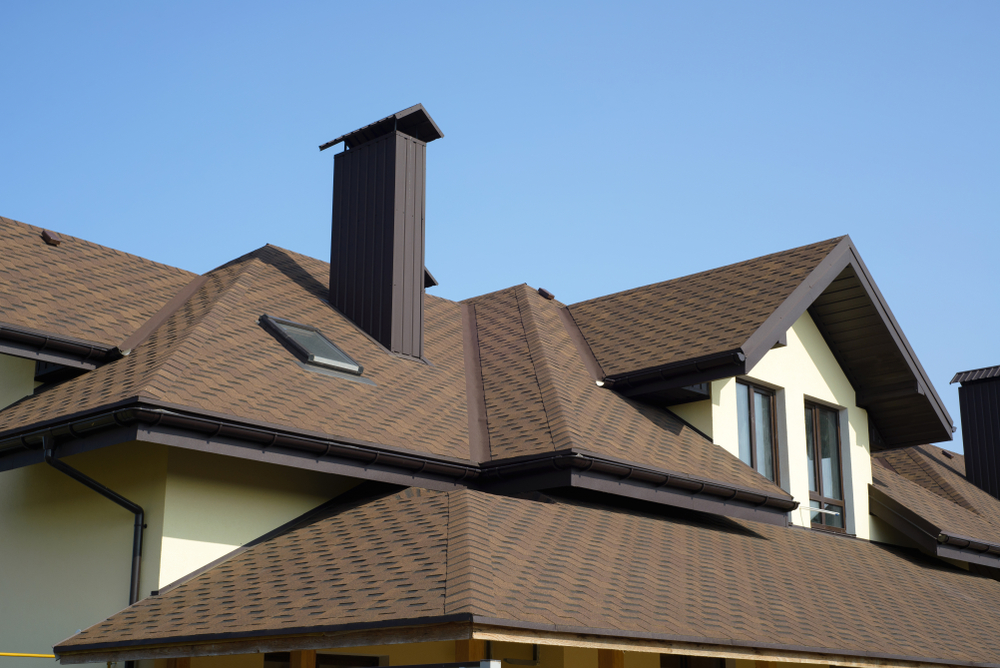 Not Sure if You Need Repair or Replacement?
First-Rate Customer Service from
GAF Master Elite® Roofing Contractors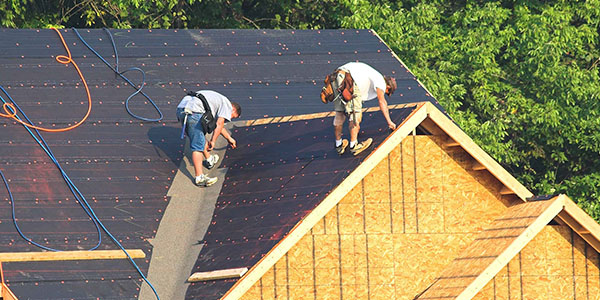 Our GAF Master Elite® contractors will ensure your roof repairs are completed with precision and care. Only 3% of all roofing contractors qualify as Master Elite® This is your assurance that you are working with a dependable contractor who does high quality work.
Our top-rated GAF Roofing Systems include the best roofing materials and options to match your home, style and budget – backed by unparalleled warranties and the most elite contractors in the  roofing industry.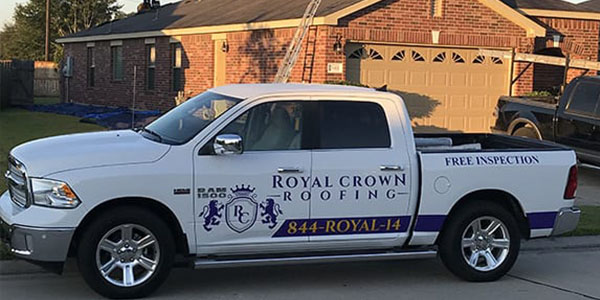 At Royal Crown Roofing, we'll treat you like royalty throughout your roof repairs. Our qualified and dedicated team will work tirelessly to exceed your expectations.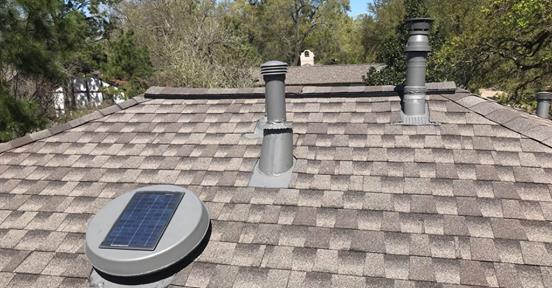 What to Know About
Financing Your Roof Repairs
We know that not all roof repairs will qualify for insurance coverage. Whether your roof is affected by every day wear and tear or sustains damage not covered by your policy, you'll need a way to fund your repairs. For this reason, we offer a quick and easy financing option to help with the costs.
Financing is a smart and manageable way to fund your roofing project as it allows you to break down your project into predictable monthly payments. Find out if you're eligible without affecting your credit score. Once approved, you'll receive the funds quickly so you can get started asap!
Schedule Your Free Inspection