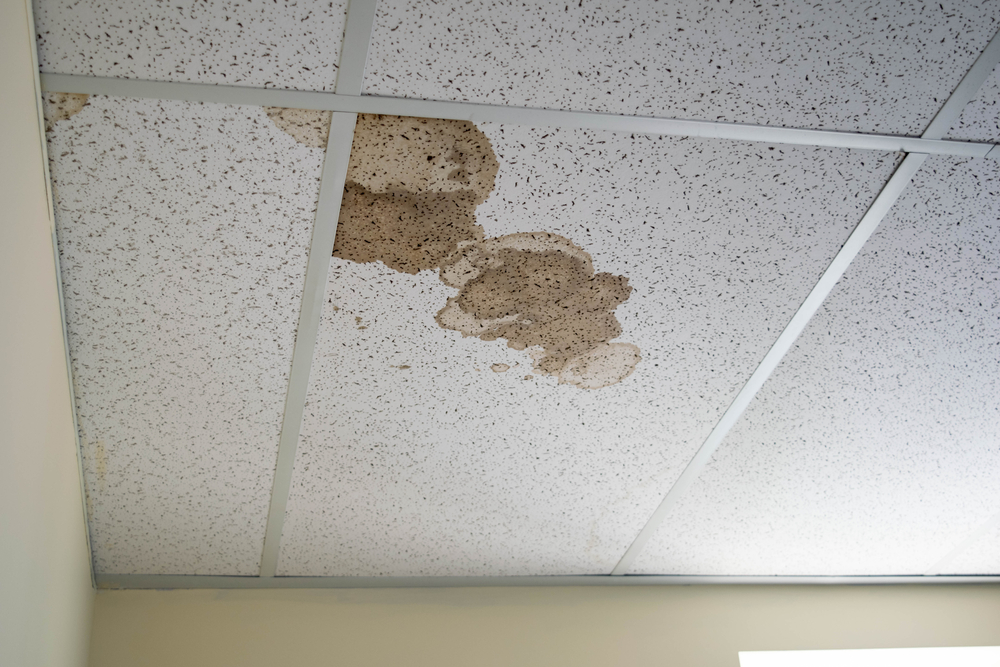 If you own an office building or warehouse facility, taking care of your roof will result in long term durability. While many damages might be noticed from the interior building, roofing experts recommend roofs to be inspected twice a year. From water damage to sealing around your HVAC units, it's important to follow a commercial roof maintenance checklist to ensure issues aren't overlooked.
Business owners and property managers, pay close attention to the state of your roof! Keep this roof maintenance checklist handy the next time you inspect for damage! Click To Tweet
5 Step Commercial Roof Checklist
Despite your type of roofing system or materials, there are important considerations to remember when performing maintenance on commercial roofs. Certain types such as flat roofs, sloped roofs, or metal roofs may require special attention from a professional roofing company. That being said, there are five factors that can be applied to every roof type. Whether you schedule a roof inspection or decide to perform a self-inspection, be sure to keep the following checklist in mind.
Check the interior for water damage

Look for damage to the roof

Inspect drains and flashings

Watch out for exterior structural damage

Reexamine previous repairs
1) Check the interior for water damage
Every regular roof inspection should start inside. Examine the ceilings and walls to check for water stains, drips, leaks, or peeling paint. By checking the interior first, you can see whether the issue is coming from the roof or a different source.
2) Look for damage to the roof
Depending on the roofing type of your commercial building, visible damage may vary. Be sure to look out for the following in each type of roof.
Flat Roofs

– Holes, granular loss, stretching, punctures or blisters.

Sloped Roofs

– Missing, curling, or bending of roofing materials.

Metal Roofs

– Corrosion, popped screw heads, or bent panels.
Pro Tip: Don't forget to look for mold or mildew growing on the interior or exterior surfaces of your roof. Neglecting to keep bacteria away from your roof could result in extensive repairs.
3) Inspect drains and flashings
Whether it's a gutter system, flashing, drip edge, or sealants it's important to check the drainage systems put in place. If debris or dirt starts to pile up, it could compromise the system and allow water to build upon your roof.
4) Watch out for exterior structural damage
If your building has installed HVAC units, skylights, vents, pipes, or chimneys on the roof, be sure to check for damage periodically. Without adequate care, exterior structures can cause irreversible damage to your roof surfaces, including rusting or rotting.
5) Reexamine previous repairs
Last but certainly not least, don't forget to inspect past repairs. If you're unsure of what repairs may have taken place, get in touch with your maintenance supervisor or consult with a roofing expert. Moving forward, be sure to record any repairs that you're aware of so future maintenance can be performed correctly.
Quality Roofs for Commercial Buildings in Spring, TX.
An important part of taking care of your building is preventative maintenance. By following our commercial roof maintenance checklist, you can be confident that your roofing system is doing its job. In turn, you can reduce the chance of downtime in your workplace and ensure future success.
Is your commercial roof showing signs of damage? Connect with our licensed roofing experts to evaluate the state of your roof.