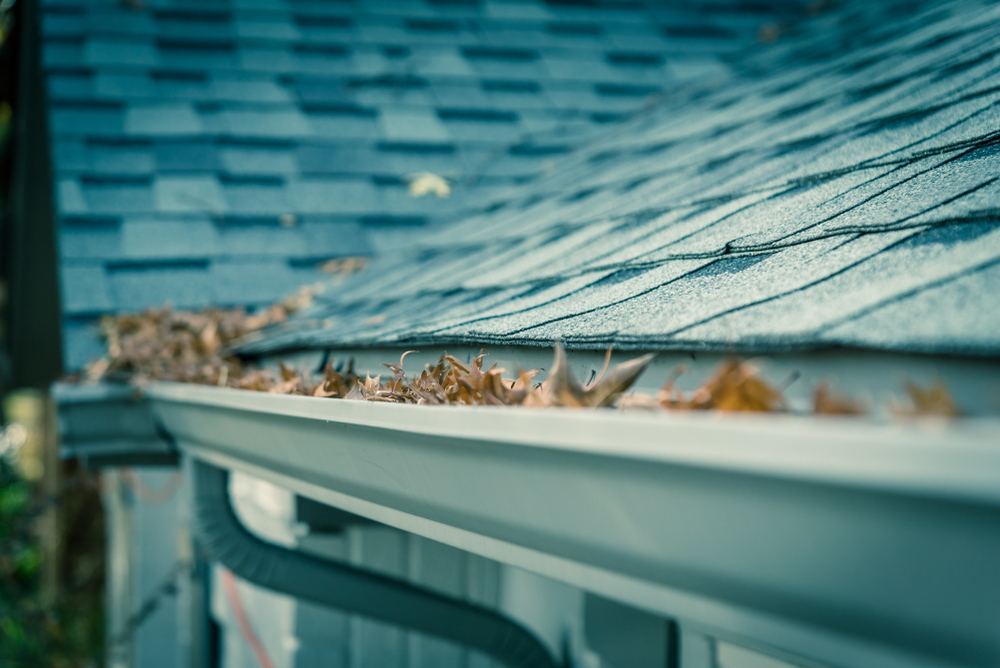 If you are a new homeowner and think that gutters are there mainly to line your roof and add to the aesthetic curb appeal of your house, you are in for a surprise when they begin to fall apart. Not only can they hang off the roof in places, ruining the beautiful lines of your house, they can refuse to protect it from water that runs down the walls, damaging them and your landscaping, even causing leaks into your house. 
But, don't despair, help is coming. Royal Crown Roofing will clean your gutters, get rid of leaves, sticks and debris that clog them, and repair any leaks and broken attachments to the roof. Just as with every part of your house, if things aren't cleaned and kept up to date, they will begin to fall apart and eventually become very costly.
Now, if by any chance you are wondering if you can save a little money and do it yourself, beware the consequences. We've heard many stories of people who fell and broke bones while trying to hang on to the roof as the ladder slipped out of place. We don't recommend that. There's more to cleaning the gutters than getting rid of the leaves and debris. 
Contact us at Royal Crown Roofing. We have the experience and knowledge to do the job correctly and fix your gutter problems expeditiously and safely.