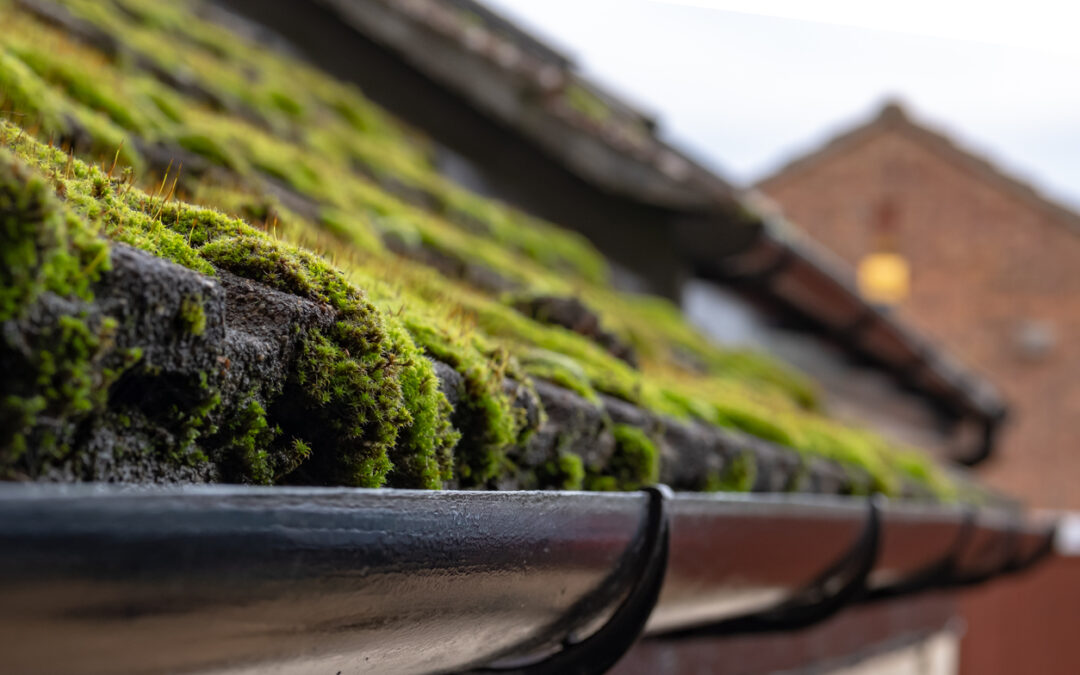 That beautiful moss that covers ancient English homes in old movies looks great, but if it appears on your roof, it's a destructive menace. It can seem like a harmless aesthetic issue, but it can actually pose significant dangers to the structural integrity and lifespan of your roof. It's especially likely to take up residence in Houston area roofs because it thrives in moist and shaded environments. 
Moss holds water like a sponge, creating a damp environment on the roof surface. Over time, this constant moisture can penetrate the roof's protective layers, leading to the deterioration of roofing materials. The moisture can seep into cracks and crevices, causing damage to the underlying structure, including the roof deck and rafters. In severe cases, it can result in rotting and weakened roof integrity.
Additionally, moss can contribute to the formation of ice dams during cold weather. Although we don't have much of that here in southeastern Texas, when those days come to us, what happens is that ice and rain water get trapped by the moss and freeze and expand, creating ice dams along the roof's edges. Ice dams can cause water to back up under the shingles, leading to leaks and water damage to the interior of the building.
If you choose to remove the moss yourself, follow these steps to do it safely:
Before starting any roof cleaning, prioritize safety. Use proper protective gear, including gloves, safety goggles, and non-slip shoes. Make sure the ladder is stable and securely positioned.

Avoid using harsh chemicals or high-pressure washing, as these can damage the roof shingles. Instead, opt for gentle cleaning methods. Start by sweeping away loose debris and moss using a soft-bristle brush or broom.

Prepare a mixture of equal parts water and white vinegar or hydrogen peroxide. Spray the solution onto the moss-infested areas and let it sit for about 15 minutes to loosen the moss.

After the solution has had time to work, use a soft-bristle brush to gently scrub away the moss. Start from the top of the roof and work your way down to prevent the loosened moss from sliding down and causing further damage.

Once you have removed the moss, rinse the roof thoroughly with water to wash away any remaining debris.

To prevent future moss growth, trim overhanging tree branches to increase sunlight exposure and airflow on the roof.
If you don't choose to climb up on your roof and do the job yourself, Royal Crown Roofing can do it for you. And once your roof is free of moss, regular maintenance is crucial to prevent it from reestablishing itself. Periodic inspections and cleanings will ensure early detection and prevent it reestablishing itself. Contact Royal Crown Roofing for their help.