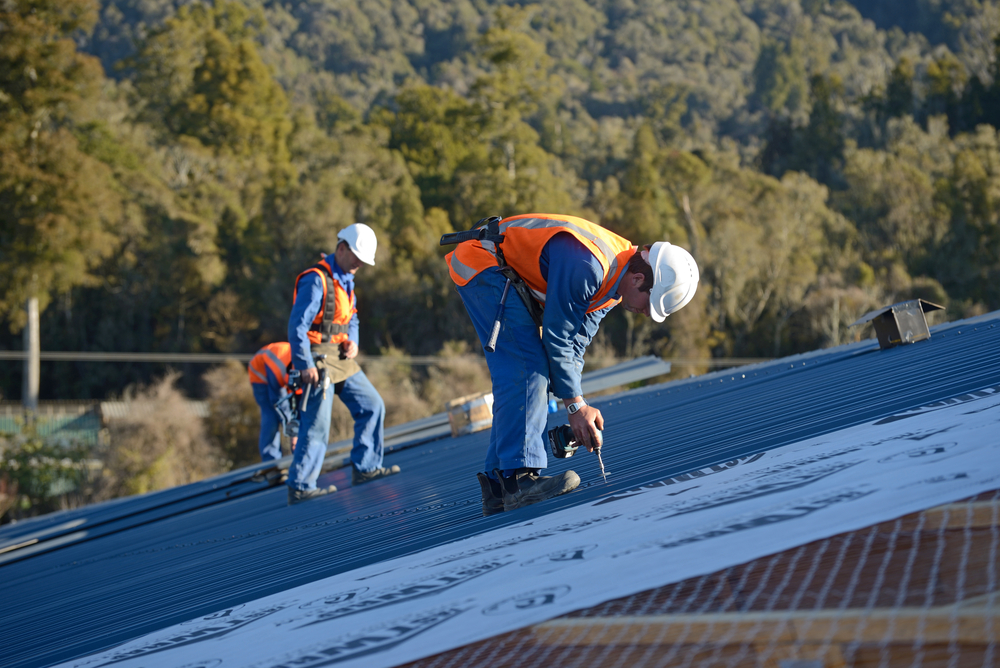 Have you ever wondered if there was a difference between a residential and a commercial roofing system? From the ground, most roofs may look the same, and objectively, both serve the same purpose. The type of roofing materials and installation processes between commercial and residential roofs, however, are actually quite different. 
A roof is a roof, right? Is there really a difference between the roof on your home vs the roof on your office building? Find out here. Click To Tweet
While residential roofs pertain to homes, commercial roofs vary from retail shopping centers, office buildings, and restaurants. While long term durability and quality installation is necessary for any roof, the needs of residential buildings and commercial buildings sometimes vary. Understanding these differences will help you determine the best roofing system for your project.
Type of Roofing Systems
Due to the different features installed directly on the roof, commercial roofs typically use different roofing materials than those used residentially. Even if a home has a chimney or air vent, asphalt shingles are a popular choice and can be easily installed on a home. Commercial roofs, however, may have to work around exterior structural components such as HVAC system, skylight, or external piping. In order to withstand the weather elements and secure long term durability, commercial roofs may choose polyurethane foam, built-up, concrete, or other flat roof materials.
Roofing Installation Differences
In terms of time and process, the installation of commercial and residential roofs differs. Most homes can have a roof installed within a couple of days, but a typical commercial roof may require over a month for completion. Factors such as the size of the building, roofing materials, and building codes may extend the project timeline significantly.
Pro Tip: Roofing requirements of commercial buildings can vary depending on your location, scope of business, and roofing material. Be sure to get approval for your new roof before installation.
Roof Maintenance Needs
Caring for a commercial roof is vastly different from a residential roof. Residential roofs may suffer from leaks or missing shingles, but most repairs can be easily patched. Comparatively, commercial roofs require ongoing maintenance of structural components and equipment supports in addition to normal roof maintenance. Many building owners may hire a specific person or roofing service to care for the roof entirely, especially to guard against extensive repairs that could affect working hours.
Residential & Commercial Roofing in Spring, TX
At the end of the day, commercial roofs are not the same as residential roofs. Between the different roof materials and installation required, a commercial building tends to have features that the roof of your home doesn't contain. In order to adhere to the building codes of Spring, TX and surrounding areas, it's important to have a roofing contractor with experience. We're proud to have a roofing team with over 50 years of combined experience in the roofing industry.
Do you need a commercial roof installed? Connect with us on social media to learn more about commercial building practices.