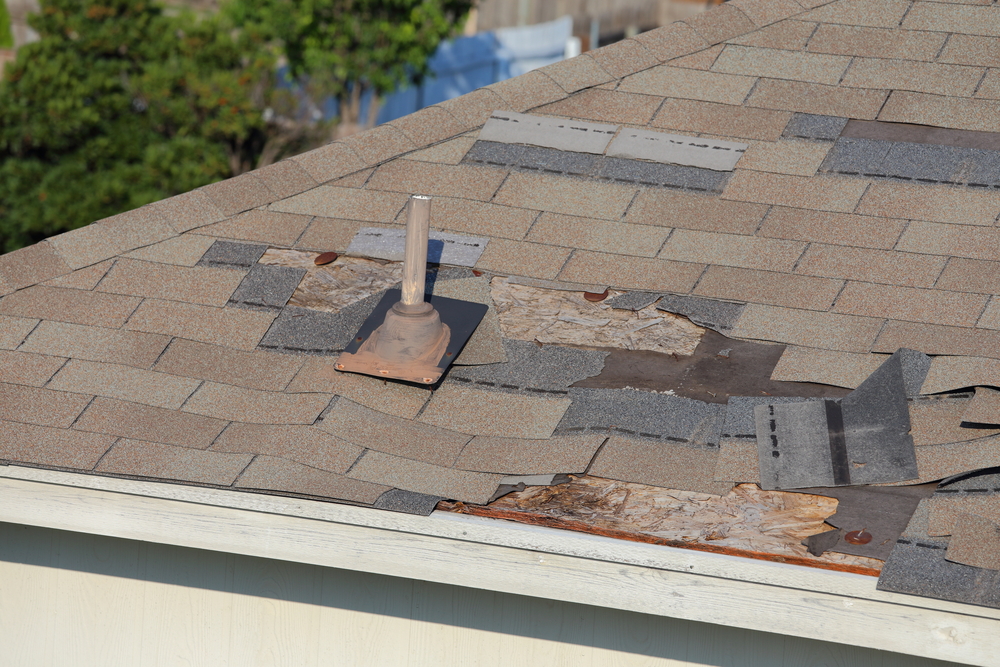 A well-built roof is designed to last for decades and to withstand all sorts of bad weather. However, sometimes you'll notice your roof seems to need some attention. Can you identify which problems can wait for a little and which ones need immediate roof repair?
Is it time to call in your roofing contractor yet? Here's how to see if that problem in your roof needs attention immediately. #RoyalCrownRoofing Click To Tweet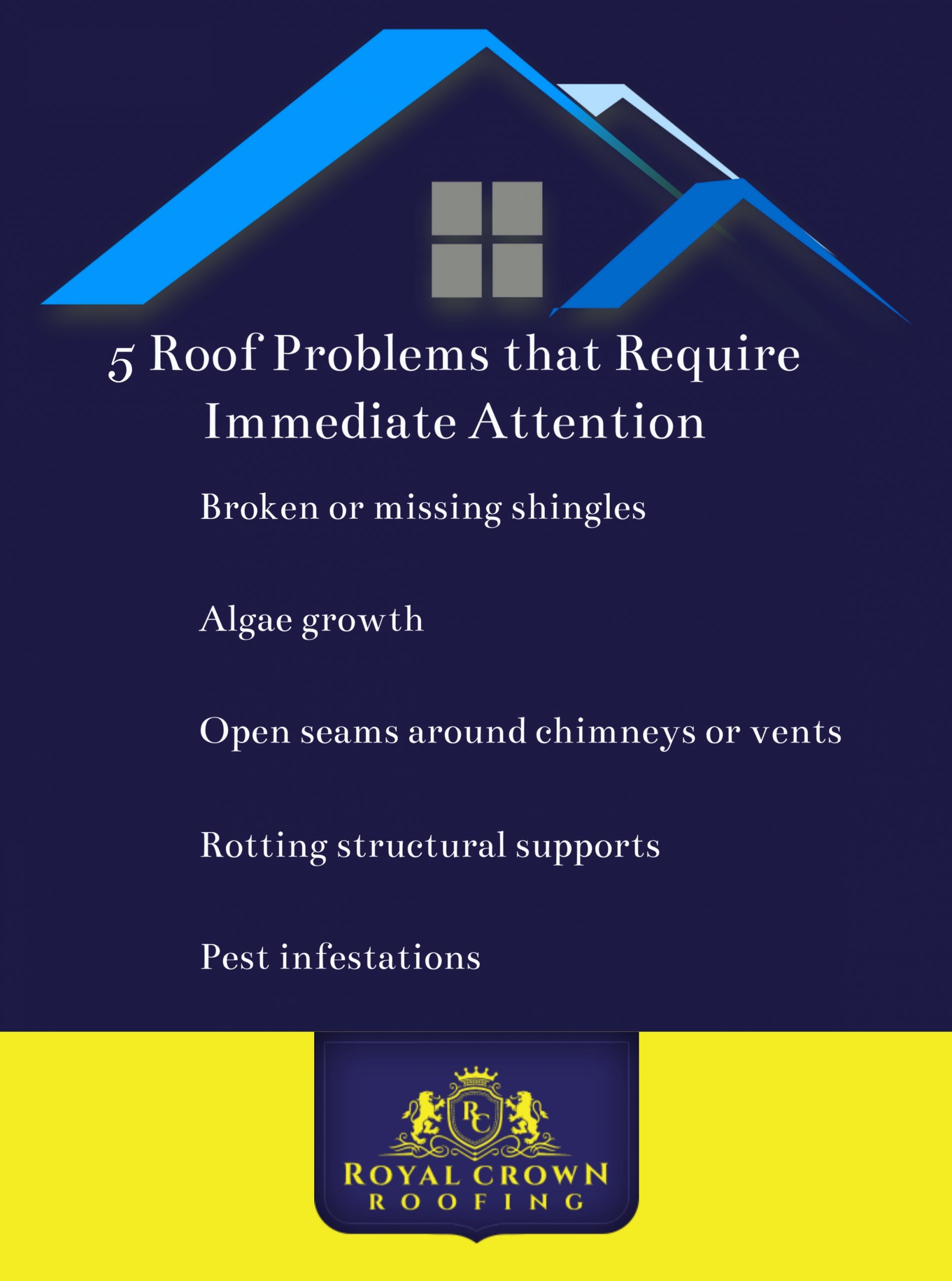 Inspecting Your Roof
While a professional roofing contractor must make the final decision, you as the homeowner can definitely learn to identify problem areas on your roof. And the less time you have to deal with a faulty or leaky roof, the better! Here are several issues that require immediate, professional roof repair:
Broken or missing shingles

Algae growth

Open seams or leaks

Rotting structural supports

Pest infestations
1) Broken or Missing Shingles
The most common and most easily visible problem your roof could have is broken or missing shingles. The issue here is obvious. Any break in the shingle layer can let in rain, causing water damage to the lower layers of your roof and potentially causing the structure itself to falter. If you notice missing shingles on your roof, do your best to temporarily patch the hole and call your local roofing contractor immediately.
Pro Tip: If you suspect your roof is leaking, go into the attic and check the roof interior for dark, damp spots around potentially problematic areas.
2) Algae Growth
Algae or mold forming on your roof is also a bad sign. Not only does this indicate a pretty severe buildup of dirt, but plant growth on your roof can also eat away at your shingles and drastically decrease the lifespan of your roofing materials. Schedule a professional roof cleaning session as soon as possible if you notice algae on the shingles.
3) Open Seams or Leaks
Broken shingles aren't the only ways leaks can form in your roof. Caulking around your chimney, windows, or air vents can break down with time and allow wind and rain into your house. You may notice dark, damp spots forming around these spots if a leak is occurring. Like broken shingles, this requires fast attention. Cover the leak as best you can and call your roof repair company.
4) Rotting Structural Supports
If you don't catch a leak in time, you could find that the very structure of your roof is compromised. Support beams might be wet or rotting and the roof deck could be deteriorating. Either is a serious problem that threatens to collapse into your house, damaging your property and driving up repair costs. Let us handle this emergency roof repair and get your house back in shape immediately.
5) Pest Infestations
Bugs, squirrels, or other critters may be making their homes in your roof. While this may seem harmless, pests can make existing holes larger or chew new holes in your roof so they can hide inside. Worst of all, if they make it past the roof and into your home, you'll have an entirely new set of problems to deal with. Get pests removed before they damage your roof any further.
Identifying Common Roof Problems
Roof damages are nothing to be ignored or put off until it's too late. A leaky or damaged roof could harm your home's overall structure. Don't delay! If you see signs that your roof needs repair, call your local roofing contractor as soon as possible.
Connect with us to learn more about handling roof replacement or repairs as necessary.