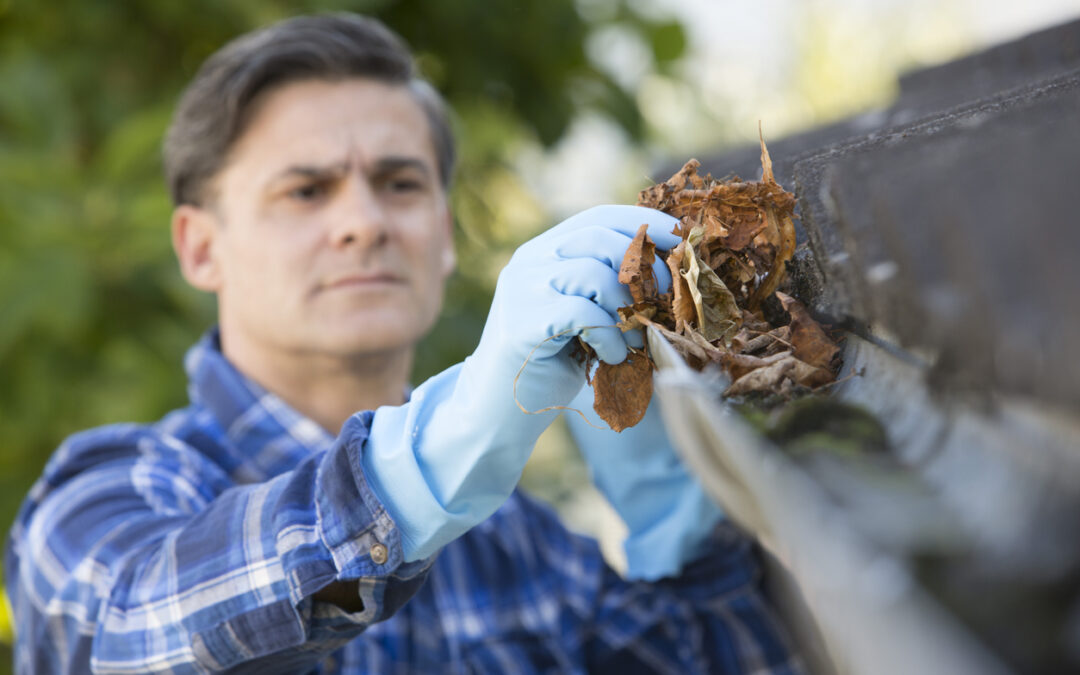 Gutters are important to take care of before storm season arrives since they do the important job of diverting water away from your house. They funnel rain to downspouts so it stays off the walls of your house and empties into drainage areas away from the foundation and your landscaping.
All of this can't happen if the gutters are clogged with twigs, leaves, bird nests, dirt, grime, mold, algae, or other debris. They need to be cleared for rain to move quickly and effectively without overflowing into the wrong places.
If you clean the gutters yourself, you can use a scrub brush or power washer on a low setting to wash away the debris. You also need to check out the condition of the hardware attaching the gutters to your roof and make sure they are strong enough to withstand the strong winds and heavy downpours that are coming. It's also a good idea to install gutter guards, which will prevent debris from being washed through the gutters, into the downspouts, and making a mess on your landscaping below. And check out the downspouts to make sure they are secured properly and are strong enough to do the job.
Finally, if you are not up to all of this ladder climbing and maintenance work on your gutter system, another solution exists. Contact Royal Crown Roofing for their assistance in making sure everything is in good order.