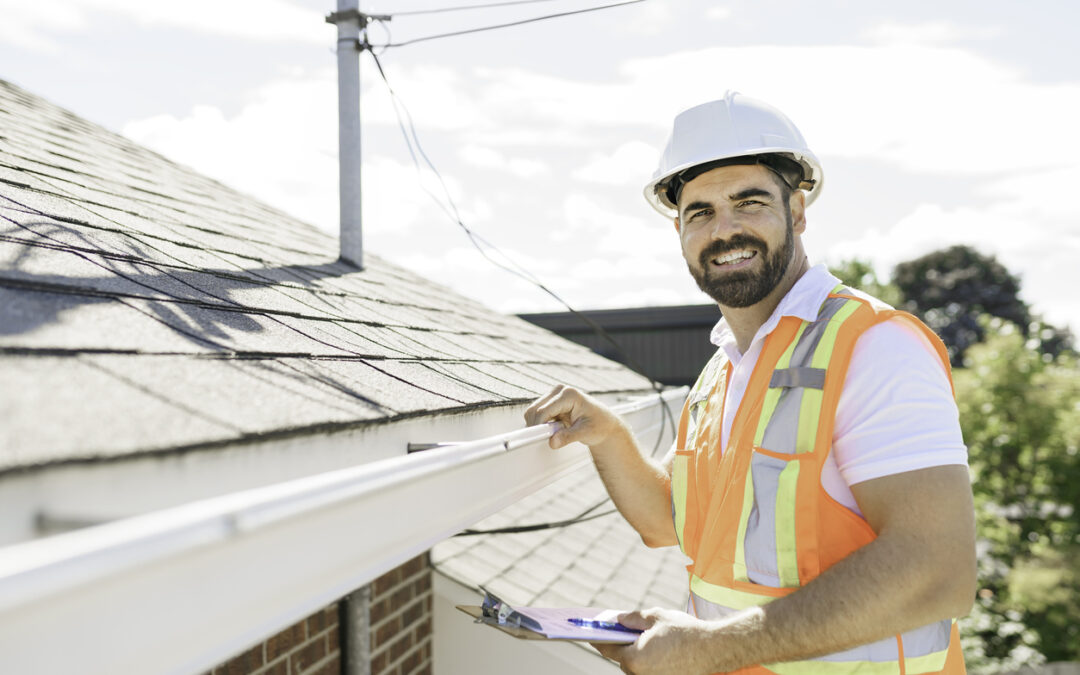 Today, more homes in the United States have asphalt shingles on their roofs than any other type of roofing, and they have had them since 1903, when Henry Reynolds of Grand Rapids, Michigan invented them. By 1939, they were the most popular shingles in America.
These early asphalt shingles were much different from today. Henry made them with an inner layer of organic materials, like paper and wood shavings covered with asphalt – a thick, black, sticky, semi-solid type of petroleum, also known as bitumen, that's especially effective at resisting water. On top of the asphalt, Henry laid stones and cut the shingles into 8" by 12" pieces.
Today's GAF asphalt shingles, which are manufactured in Baltimore, Maryland, cover most of our houses in the USA. Rather than paper or wood inner cores, they are made with high-strength interwoven fiberglass mats, fused together with multiple layers of the same and saturated with asphalt, making them resistant to tearing, rain, wind, cracking and impact. They can withstand winds between 110 and 130 miles per hour.
GAF shingles are so popular in the United States because of the combination of their great quality and cost effectiveness. On top of that, they come in multiple colors and styles that provide great curb appeal, which adds value to homes.
For more information about how GAF shingles can add protection, beauty, and value to your home, contact Royal Crown Roofing. They will gladly assist you in defining your needs.