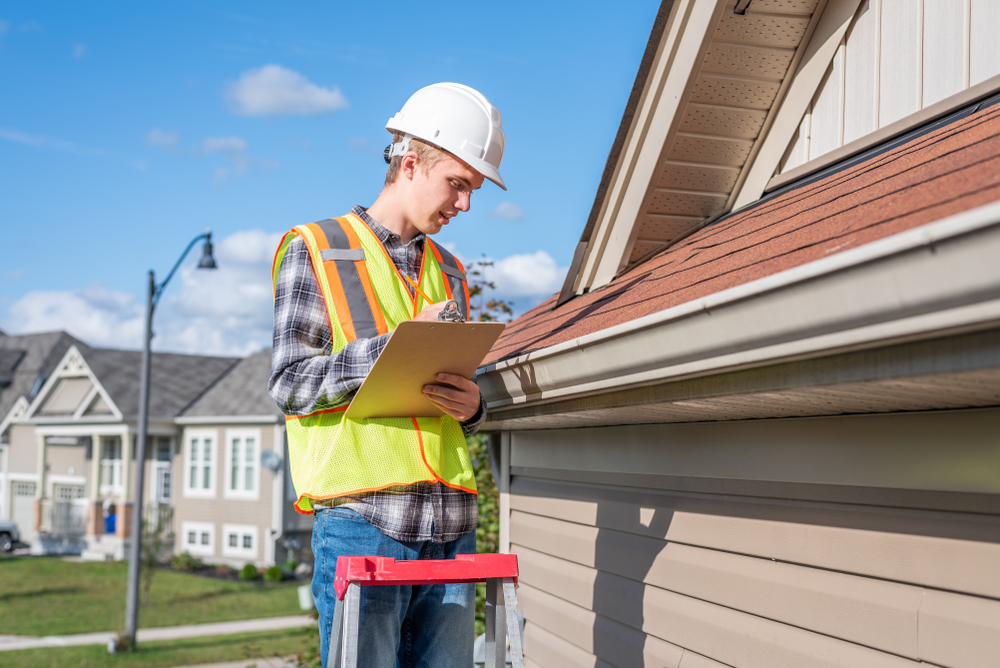 As a homeowner, you have a good idea of when something in your house needs work. Broken or missing shingles are easy to spot, for example. But not every problem is so visible. For a closer inspection to find less obvious issues with your roof, it's best to call in the professionals for a roof inspection.
You may be considering a roof inspection as a precursor to selling your home, or you simply believe your roof needs some work. Whatever the case, we're here to help you out with a free professional roof inspection! Here's what you can expect when you schedule a visit from our contractors.
A professional roof inspector can point out issues you wouldn't have noticed otherwise and help you develop a plan to improve the condition of your roof. Here's what else you can expect from our roof inspection team. #RoyalCrownRoofing Click To Tweet
Questions & Concerns from the Homeowner
When the contractor first arrives, they'll want to know about any questions you have for them. This is your chance to highlight concerns you may have or potential problems you've spotted in your roof. This gives the inspector an idea of where to start looking. Additionally, establishing a good rapport with your roof inspector ensures you'll enjoy good service throughout the whole process.
Interior & Exterior Roof Review
The inspector will examine both the inside and outside of your roof, looking for the problems you've noticed before and any other issues that need to be addressed. They'll check the insulation, sealants around vents, your gutter system, and more to identify any potential problems you may not have noticed. They'll even check the structure of your roof itself for rotting or damage that could cause a collapse.
Pro Tip: If you notice broken or missing shingles on your roof, don't walk on the roof to repair them! The leak that has likely formed could have damaged the structure of the roof and you could fall.
Damage Report
Once the inspection is over, the contractor will discuss their findings with you. You'll have a clear picture of the condition of your roof and any work that it needs. You may even be able to receive an estimated cost of the required repairs. Regardless of the extent of work needed, by the end of the inspection, you'll have a detailed report of the inspector's findings.
Your Next Steps
So now your roof has been assessed by a professional and you know the extent of repairs needed. If you're about to sell your home, send this report to the prospective buyers so they know what they're getting. Otherwise, why wait for repairs? Give us a call to get an estimate for the work your roof needs.
Connect with us to see what your newly renovated roof could look like.